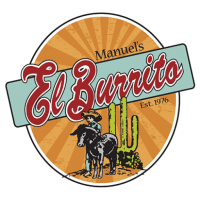 The Finest in Authentic Mexican food
We're not just a restaurant. We can fully cater your next party or event! Choose from Tacos to Chile Verde!
Before stopping in, check out what we have to offer. You can enjoy our Sizzling Fajitas to our Steak Tacos. We have it all!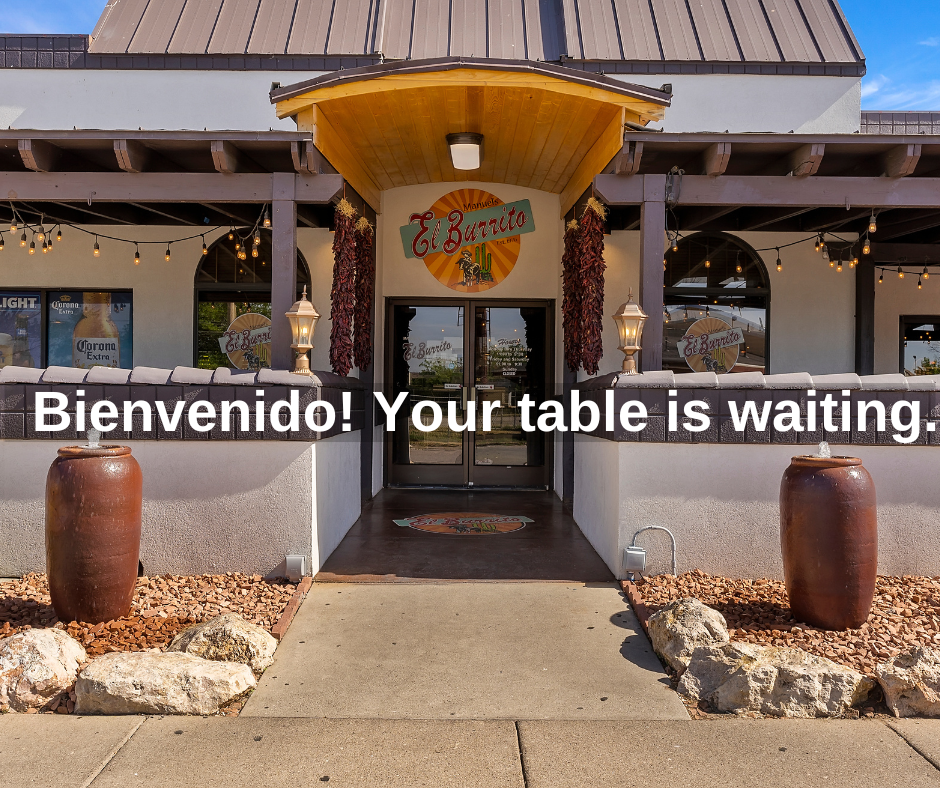 Your table is waiting for you
Large Group Dining & Reservations Available
Earn Manuel's El Burrito Rewards
Get all the latest news and information from Manuel's El Burrito right on your phone.
"We have been eating here since 1994. It is our favorite place in town. It is like being with family when we are there. Both Manuel Sr. And Jr.Have been so friendly and kind. Thanks for all the good fun and food. We just celebrated Daniel's 17th birthday here. Birthdays at El Burrito are a tradition in our family. When Daniel turned one He would eat the great salsa with a spoon. Looking forward to many more meals at this great place. Thanks for being here."
"El Burrito is the best Mexican restaurant ever, then having my family's Mexican food in New Mexico. Will not go anywhere else but here!!! The staff is amazing always checking on us. We even have our birthday dinners here, my daughter had her birthday here last night, we had 26 people in our party & the service was amazing. I would recommend to anyone to eat at El Burrito, I remember when the restaurant was in just that little house building & waiting to get a table. Best Mexican food ever!!!"
"I have an addiction to the cheese enchiladas they have. All of their food is great, but those cheese enchiladas..."
Start your day with BEST BREAKFAST BURRITOS, from 8am – 11am Daily, West walk-up window.