WELCOME TO Manuel's El Burrito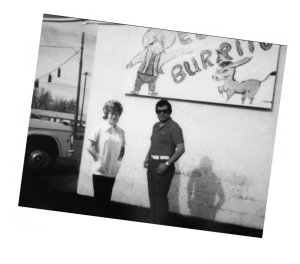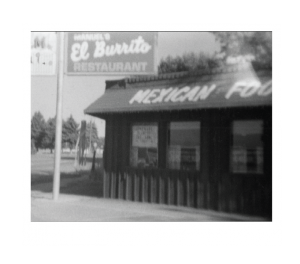 Our first restaurant was established in 1976 when Manuel Gallegos Sr. and brother-in-law George Garcia had a great idea. Since there were no Mexican restaurants with real Mexican home cooking in the area (and we still remain the only one) they would start one. The name "El Burrito" came from the two of them sitting at the kitchen table. To them "El Burrito" sounded better than "El Taco".
They took family recipes that were handed down from generations and started a small take-out restaurant serving food out of crock pots and pouring soda out of bottles into paper cups. After 18 months of being in business George moved on to other employment opportunities. We had such a great response from the local community, that Manuel Sr. decided to expand El Burrito to a full service, dine-in restaurant, originally located at 699 South State. Manuel Sr., even though he had no prior restaurant experience, he did have an amazing work ethic and fantastic food. With the help of his family he operated El Burrito Restaurant for many years. In 1989 Manuel Sr. and his son Manuel Jr. became co-owners and partners, and re-located to our current location at 1145 South State Street and changed the name to Manuel's El Burrito Restaurant & Cantina.
We are proud to say that we take our recipes from our own family kitchen and share them with everyone, and also give you the same hospitality as if you were a guest in our home. We sure hope you'll enjoy our food and service. We guarantee that you will receive the highest quality food, fairest prices, friendliest service and most pleasant atmosphere this side of Mexico.